Tuesday, April 5 was Toms Shoes One Day Without Shoes. This is an annual event that helps to raise awareness for the millions of children around the world that have to live their lives without shoes. When someone walks around barefoot, others ask why they're doing it, they inform them about the One for One mission, and knowledge is spread to many people.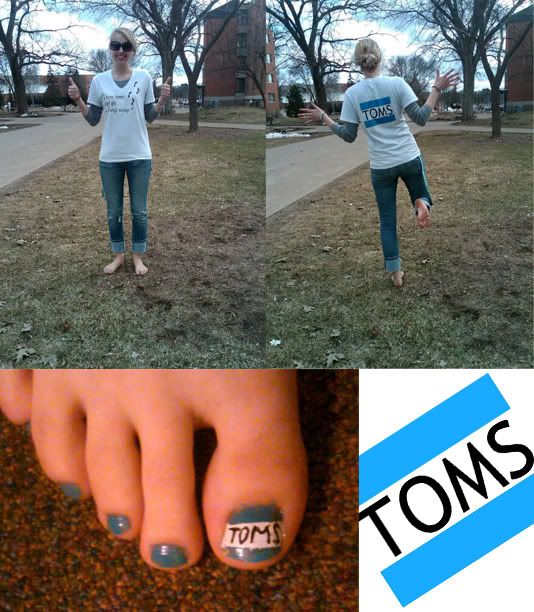 Front of my shirt says "A few feet can go a long way"
My day without shoes was such an incredible experience. I was so greatful to be a part of such an important event. Thankfully the weather cooperated and it was sunny and 60 all day long! I stepped on glass, rocks and the occassional bug, but for every bad thing I stepped on, it made me so thankful for all the 364 days in a year that I am blessed with multiple shoes to choose from. Toms is such a wonderful company because not only are they looking out for themselves, but they are helping change the world one pair of shoes at a time.